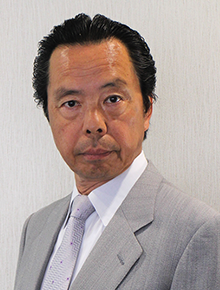 After 50 years of business we most assuredly know that our customers are both the foundation of our company and the purpose of our work. Each day we strive to serve each one of our customers through the following tenets:

By providing the highest quality products offered at competitive prices.

By ensuring prompt and problem-free delivery to the customer.
By keeping the customer's best interests at heart in all our business relationships and dealings.
By striving toward continual innovation and improvement in all areas of our business.

You can have every confidence that our staff and company work with you day by day guided by these basic principles.

Looking to the future we strive to build & strengthen long-term, profitable relationships with all our existing customers. At the same time we always welcome the chance to work and do business with new partners in all parts of the world. Here's to the next 50 years!
UNION MOTOR CO., LTD.
Managing Director, Fumiaki Hayashi